---
Ely Area Newspapers and Radio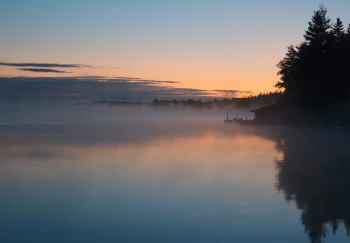 Current news and information about Ely and the surrounding region is available from local newspapers and radio stations. Subscribing to the newspapers brings you news, commentary, photos, and useful advertisements from local businesses and residents. Keep informed about issues facing the Burntside area, and our neighbors in Ely and the Arrowhead region!
Radio station WELY offers not only local FM broadcasting, but also streaming audio on the internet.
The Ely Echo News, Sports, Opinion/Editorial, Columnists, Obits, Calendar, Outdoors, and Classified ads are among the regular features in the Echo.
The Timberjay "The award-winning Timberjay newspapers (including the Ely Timberjay, Tower Timberjay and Orr/Cook Timberjay) are the most widely read weekly newspapers in the North Country, serving communities throughout our region with local and regional news, opinion, sports, outdoors reporting, and much more"
WELY "End Of The Road Radio! Broadcasting to the Boundary Waters Canoe Area and the communities of Northern Minnesota's Arrowhead region.94.5 WELY is home to Ely's only community radio station, providing news, information, community events, Personal and Emergency Messages, music and entertainment across the Boundary Waters and beyond."
---
Ely Business and Tourism Information
Burntside residents and their visiting guests can find for information on the community, sport and wildlife, weather, events, shopping, scenery, web cams and area business opportunities.
Ely Minnesota contains topical and seasonal coverage including Visiting Ely, View Ely (Webcams!), Ely Events, About Ely, and Products created in the Ely area"
Ely Chamber of Commerce web site includes topics such as: "Discover Ely, Ely Events, Places to Stay, Places to Shop, Places to Eat, Canoe Trips, Winter in Ely, Things to Do, Ely Services, Business Directory"
There are interesting informative web sites that contain Burntside information (just use Google and search for "Burntside Lake", for example. Here are just a few web links:
---
Saint Louis County Information
Detailed regulations are adopted by the County to control development of lakeshore properties and set standards affecting public health.
The Saint Louis County Planning Department maintains an online collection of a wide variety of downloadable information for land use, zoning and standards here.
Health Department
---
State of Minnesota - DNR
State of Minnesota, Department of Natural Resources
The DNR home web site has links for education, safety training, outdoor activities, natural resources regulations, licenses, and permits, state parks, and hunting and fishing. Especially interesting for Burntisde owners is the Lakefinder data base.
Lakefinder: Enter "Burntside" and find current statistical information on the quality of Burntisde Lake water, fishing, water levels, shoreline mapping, and more!
Minnesota Waters General information about water resources, projects, shoreline standards affecting all areas of the state.
---
Lake and Seasonal Property Advocacy Groups
Minnesota Waters: Conservation Minnesota
In May of 2012, two non-profits devoted to protection of our state's lakes, rivers and natural resources, Minnesota Waters and Conservation Minnesota, reached agreement to continue their work as one organization. This exciting merger has created a stronger foundation to continue the common work of these two organizations. That work is focused on engaging people in protecting the lakes and rivers that define life in Minnesota.
Minnesota Lakes and Rivers Advocates (Formerly MSPRO)
MLRA is orgainized "To protect Minnesota's lake and river heritage for current and future generations by forging powerful links between lakes, lake advocates, and policy makers."
---
State and National Conservancy Organizations
Property owners on Burntside Lake have donated lands, established conservancy trusts, and conservation easements to preserve the spirit and character of Burntside Lake. Here are links to several prominent organizations that support this mission.
The Nature Conservancy: The mission of The Nature Conservancy is to preserve the plants, animals and natural communities that represent the diversity of life on Earth by protecting the lands and waters they need to survive.
Minnesota Land Trust: The Minnesota Land Trust permanently protects the lands and waters that define our communities and enrich our quality of life. The Land Trust accomplishes this through establishing and monitoring permanent conservation easements.
A recognized example, in the west end of Burntside is "Listening Point, a piece of north country wilderness where conservationist Sigurd F. Olson drew inspiration for his writing, will be protected forever thanks to a partnership between the Listening Point Foundation and the Minnesota Land Trust."
The Trust for Public Land: The Trust for Public Land (TPL) is a national, nonprofit, land conservation organization that conserves land for people to enjoy as parks, community gardens, historic sites, rural lands, and other natural places, ensuring livable communities for generations to come.
Long Island, within sight of Listening Point, is a 43 acre island acquired by the Trust for Public Land. Long-term plans are for the island to remain undeveloped except for a few campsites. In October of 2008 the US Forest Service became the owner of Long Island.
---
Recommended Reading
These are a few books which tell the dramatic history and nature of our area. As stewards and property owners knowing the past is the essential guide to our present and the future of this place.
Burntside Lake - The Early Days 1880-1920: Milt Stenlund, Ely-Winton Historical Society, 1986
By Water & Rail, A History of Lake County, Minnesota: Hugh E. Bishop, Lake County Historical Society, Lake Superior Port Cities Inc, 200.
The Forest for the Trees, How Humans Shaped the North Woods: Jeff Forester, Minnesota Historical Society Press, 2004
A History of Incredible Ely: John W. Somrock, 1976
Minnesota's Iron Country, Rich Ore, Rich Lives: Marvin G. Lamppa , Lake Superior Port Cities Inc, 2004.
Minnesota Logging Railroads: Frank A. King, University of Minnesota Press reprint, 2003
Pioneer Life in Ely: Lee Brownell, Iron Range Historical Society, 1981